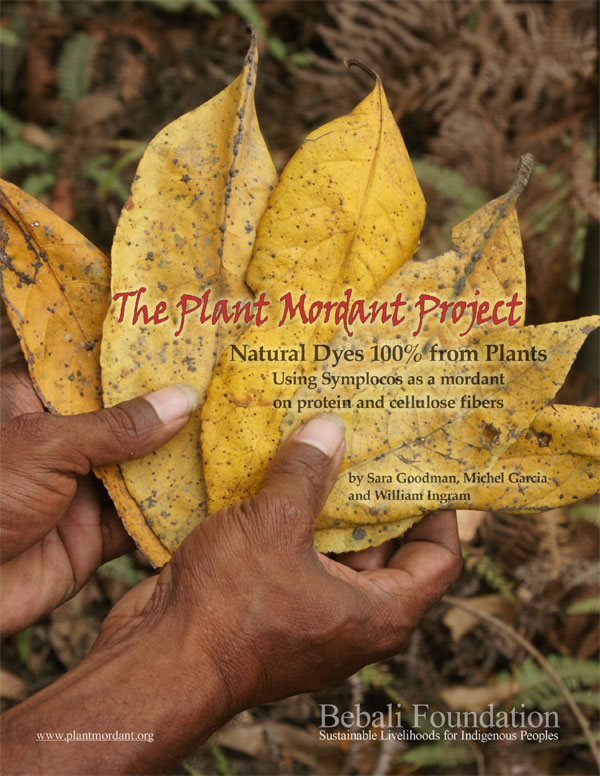 Download Symplocos Instructions
Symplocos, a ground leaf mordant for start to finish naturally dyed products. Easy to use, sustainably procured using only windfall leaves.
Dyers note: It is suggested to use Turkey Red Oil [sulfated Castor Oil ] during the cellulose mordant process. It is optional, we find it is not necessary although TRO can deepen madder reds.